Make Your Event Extra Special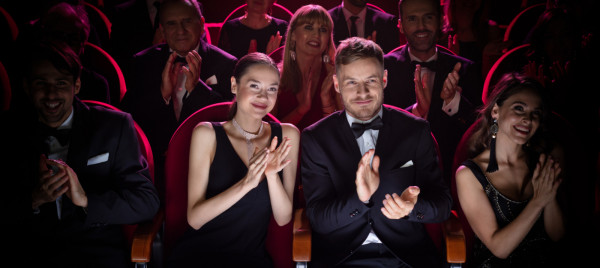 Something Special Just For You
Celebrating something special this year? Why not host a private cinema themed party with us? At Book The Cinema, we want to deliver you the very best cinema experience possible, with that in mind we have designed our services to make it super easy and fast for you to create an instant booking. You can explore through our extensive range of movies including the newest blockbusters to loved classics.
With Book The Cinema you can hire an entire cinema screen just for you and your guests, guaranteeing you complete privacy. You can even freely talk and make comments throughout the movie without anyone disturbing you, as long as your friends and family don't mind (we will leave that one with you...).
Start Your Booking Journey Here With Us
Cinema Themed Party
What's better than a normal cinema party? A cinema themed party for sure! You can invite your guests with specific instructions on the dress code as well as choose the exact movie that suits the occasion. Why limit yourself to the latest releases when you can choose exactly what you want.
Experience Something New
Ever wonder what it would be like to see yourself on the big screen? We have, and this has led us to develop a fun little feature that lets you create a personalised 1-minute clip that will be shown on the big screen before your movie. This clip can include pictures as well as videos chosen by you with a custom background and music. You can also add a personalised message to your guests. Want to wish someone a happy birthday on the big screen? This is the perfect way to do it!
Just For You
Our services have been designed with you, the customer, in mind, we don't just want you to have fun, we want you to create lasting memories with the people that mean the most to you. It is also worth mentioning that you will no longer need to queue for snacks, you can pre-order everything you want while you are purchasing your tickets! With everything arranged all you will need to do is show up with your guests and have a great time!
Start Creating Lasting Memories Here
Have Any Questions?
Have a question about booking a private cinema themed party? Take a look at our Frequently Asked Questions Page, where you can find common queries in relation to bookings, tickets, concessions etc. If you can't find the answer you're looking for feel free to contact our team here; Contact Us, they will be more than happy to help.