Your Very Own Cinema Party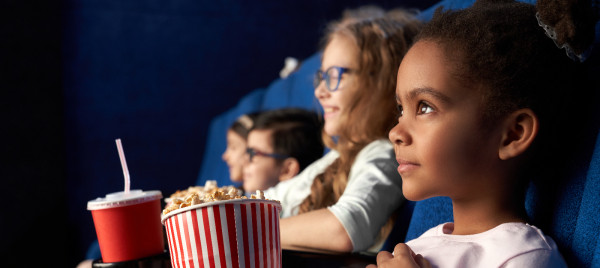 The Place To Be
The cinema has always had a place in most of our hearts, we can remember the first time we went. The feeling of excitement we felt when the room darkened, silence fell and we were greeted with rich colours and pictures on the big screen that left us mesmerized. At Book The Cinema, we want to provide you with the very best cinema experience possible to achieve that same feeling as when you went for the first time.
After the year we have all had, the very least we deserve is to treat ourselves to something special, experiences tend to last a lot longer than most things as they stay in our memory. So why not treat yourself or a loved one to a private cinema party this year? Where you can control who you share this magical experience with and create memories that will last a lifetime.
Create Your Private Cinema Party Here!
You Deserve It, Trust Us
If you ask us, we definitely think it's time you treat yourself to something special! With Book The Cinema you will be able to experience the cinema like never before. Choose your movie from our extensive library of the latest blockbusters to much-loved classics. Want to experience an old classic in the cinema for the first time? We've got you covered. You will also no longer need to queue for snacks on the day of your booking, you can pre-order everything you need and have it there waiting for you.
No need to set up or clean up after your event, the cinema screen will be ready for you. All you will need to do is arrive and enjoy yourself!
Create Your Own 30 Second Movie
An exciting feature that we have also recently developed allows you to create a 30-second clip that will be shown to your guests before your movie. You can add pictures and videos clips as well as write personal messages. Leave a lasting impression on your audience with this fun little feature!
Book Your Private Cinema Party Here!
Have Any Questions?
Have a question about booking a cinema party? Take a look at our Frequently Asked Questions Page, where you can find common queries in relation to bookings, tickets, concessions etc. If you can't find the answer you're looking for feel free to contact our team here; Contact Us, they will be more than happy to help.