Perfect For Cinema Club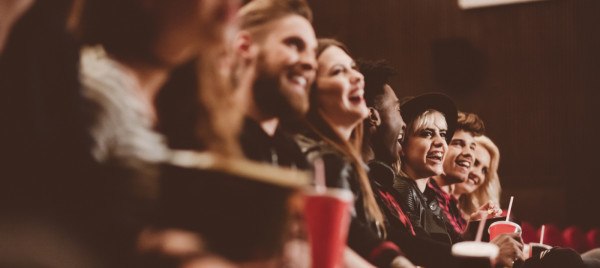 Cinema Club Fun
Rent your very own private cinema screen for your cinema club! Experience the cinema like never before with Book The Cinema. You can choose exactly what movie you want to watch on the big screen with your fellow club members. Our movie selection is presented in genre categories or you can simply use the search function to find your favourite. Feel free to explore our extensive range of movies from the newest releases to beloved classics!
We have designed our booking system to make it as easy and quick as possible to complete your booking! You can also send invites to your guests after your booking is completed.
Start Booking Your Private Cinema Club Event Here!
Something New
Why not try something different for your next cinema club meeting? With Book The Cinema you can rent the entire cinema screen just for you and your club, ensuring you get the most from your cinema journey.
You can also pre-order snacks so that on the day of the booking you won't need to wait in long queues to buy your treats! You simply arrive at the cinema and will be brought to your private screen, where you enjoy your movie with your fellow club members!
Fun Features
We have a few fun features worth mentioning including the ability to create a personalised 30-second clip full of pictures and videos that are chosen by you! You can also pick a custom background and music to go along with the clip as well as write a personalised message.
Book Your Private Cinema Screen Here!
Have Any Questions?
Have a question about booking a private cinema screen for your cinema club? Take a look at our Frequently Asked Questions Page, where you can find common queries in relation to bookings, tickets, concessions etc. If you can't find the answer you're looking for feel free to contact our team here; Contact Us, they will be more than happy to help.