Sports On The Big Screen (Coming Soon)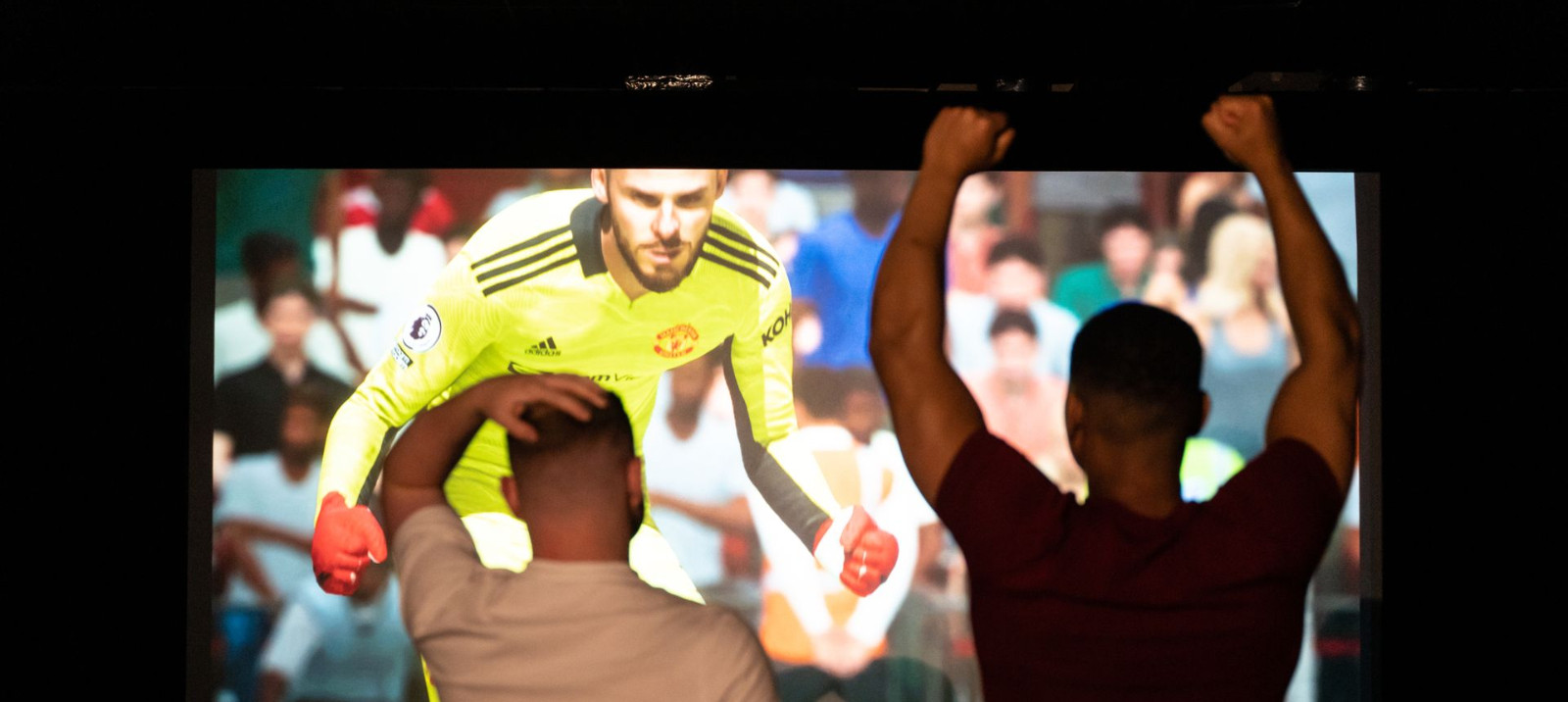 Heros On The Big Screen
There is nothing better than watching your heroes on the big screen playing the sport you love besides maybe renting a whole cinema screen to do so. Watching matches on tv can never compare to watching them in the cinema with the high quality sound and screen. It's simply a better viewing experience, allowing you to fully immerse yourself in the match.
Since going to stadiums has become near impossible, going to the cinema is the next best thing! Book The Cinema allows you to create your very own sporting event venue in the cinema. You also don't need to worry about how loud you cheer when your team scores that winning goal since you get to decide who joins you!
Want to arrange a get together with friends and family to watch a match on the big screen?
Some Perks
With Book The Cinema, traditional cinema rules are out of the window. You can cheer your favourite team as loud as you want in your private screen without thinking about bothering anyone. You can also pre-order all the snacks you want, while creating your booking so that you don't need to wait in queues to buy them on the day. Since you are renting the whole cinema screen, there is also no need to worry about who sits beside you, you can have the whole room to yourself or invite some friends and family (as long as they support the same team as you).
Why It's Better
Why is renting a cinema screen better than watching a match at home? Besides the benefits mentioned above, there is also no need to worry about setting things up as you may need to at home, your job is simply to show up and support your team. No need to think about cleaning up after the event either, this will all be taken care of by the cinema you choose.
The Next Best Thing
The quality of the cinema screen has only improved over the years and will continue to do so! Just because you can't see the real thing doesn't mean you have to miss out! You can have a similar viewing experience. The only difference is with renting a cinema screen you won't need to worry about bad weather or deal with supporters from the opposing team.
Have Any Questions?
Have a question about the booking process for your private booking? Take a look at our Frequently Asked Questions Page, where you can find common queries in relation to bookings, tickets, concessions etc. If you can't find the answer you're looking for feel free to contact our team here; Contact Us, they will be more than happy to help.