Top Cinema Snacks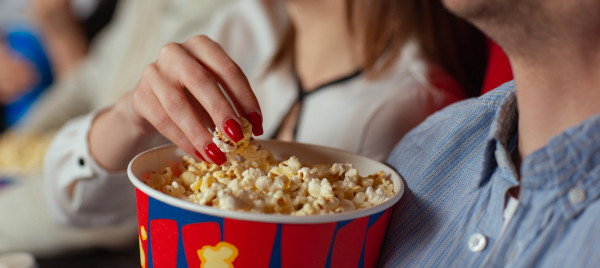 Top Cinema Snacks
Aren't snacks the best part of going to the cinema besides watching the movie? If you, like us, love cinema snacks and want to start planning your next trip to the cinema early, this is the perfect article for you!
Did you know in China popular cinema snacks consist of dried salted plums and sunflower seeds? While in India you can get your very own fresh samosas. It makes you wonder what you're missing out on!
Start Planning Your Trip With Book The Cinema!
So Many Snacks, So Little Time
Do you ever go to the cinema and become a bit overwhelmed with how many choices you have in snacking options? Well with Book The Cinema you can purchase your snacks while booking your private event. This means you can choose your favourite concessions in your time instead of having to wait in a queue and feel rushed. All you need to do on the day of your booking is arrive and have a good time with your friends and family.
Fun Snack Facts
If you're interested in some more fun facts about snacks, you're in the right place. So while traditionally we consider popcorn and the odd snickers bar appropriate cinema snacks, we have learned from above that people from different countries consider a range of foods perfect to eat at the cinema.
Did you know that in South Korea they eat roasted chestnuts, while in Russia they eat Beluga Caviar, if that's not a luxury we don't know what is. It's so interesting to learn about food and drinks served in cinemas around the world.
Another interesting one is being able to buy beer in the cinema, while it may not be possible in cinemas in the UK just yet you can always travel to Lithuania and experience drinking in the cinema!
A Bit About Us
Book The Cinema specialises in helping you rent a cinema screen for your very own private cinema party. You can have the whole screen to yourself or invite your own guests, as well as choose a movie from our extensive range of latest releases to much loved classics!
Start Your Booking Journey Here!
Have Any Questions?
Have a question about booking a private cinema party? Take a look at our Frequently Asked Questions Page, where you can find common queries in relation to bookings, tickets, concessions etc. If you can't find the answer you're looking for feel free to contact our team here; Contact Us, they will be more than happy to help.